Delhi Mar Thoma Public School, Ghaziabad:
Affiliated to CBSE, Affiliation No: 2133117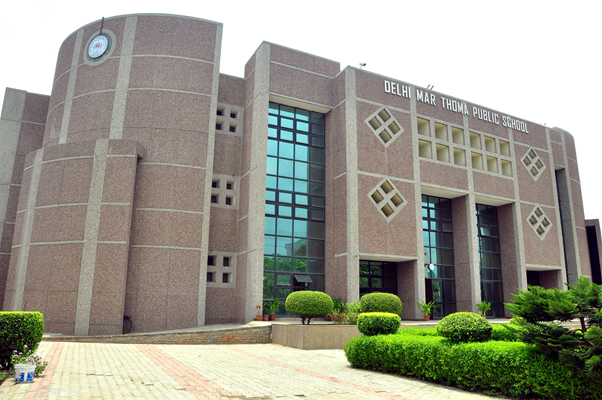 Starting from a rented building during the academic session 2010-2011 with strength of just 19 students, in ten years, we have crossed 900. The curriculum and the syllabus are well designed for classes from Nursery onwards to prepare the students in accordance with the CBSE.
Established on 2010
Recognition from State Education Department received on 05th May 2018
General affiliation up to Secondary level from CBSE received on 20th March 2019.
Permanent Recognition from State Education Department received on 10th January 2020
Trusting in the Almighty God, the Delhi Mar Thoma Public School was able to complete 8 years of active interference in this locality providing children quality education.
on 20th March, 2019, our school recieved Provisional affliation up to secondary level from CBSE.
1. Academic Excellence: Our focus was on the clarity of concepts of the students in various subjects, to develop their reading, listening and comprehension skills in addition to their social skills. We have over 790 students.
Golden School Award: Our school has been chosen as one of the best schools in TOP 100 schools in india by the Indian Talent Examination. Our School is awarded with the Golden School Award at National Level.
our School bagged the first position and awarded Gambol Mini League Trophy - 2018.
2. Faculty and Meetings: Our strength is the combined effort of 25 well trained and dedicated teachers. Apart from the core-subject teachers, we have an enthusiastic team of co-curricular teachers from physical education, Art and Craft and Dance. Regular staff meetings are conducted where we discuss the areas for improvement in curricular as well as co-curricular areas of students.
3. PTMs: Parent Teacher Meetings were conducted after every assessment. Special meetings were conducted with parents whose children needed improvement in various areas.
4. Activities and Celebrations: Each day at the DMPS starts with an assembly where every class takes the responsibility of conducting it. Our pre-primary section conducts it every Wednesday. Environment Day, Independence Day, Teacher's Day, Children's Day, Hindi Week & Christmas Celebrations were organized by students. Fancy dress, Patriotic songs and Skits were part of these celebrations as well. Various competitions like Recitations, English and Hindi Storytelling, Collage-making, Poster-making, Greeting card making and theme based Drawing and Coloring, Vocabulary and subject quizzes were also held. Olympiads in Science, English and Math were also held where few had even qualified for the second round. The Age appropriate One day tour was special for every participant.
5. Scholastic Program: Our kids of pre-primary are assessed once in each term. Medals were given away for the outstanding performers at the Annual Day celebration.
Express our deep gratitude to His Lordship Rt. Rev. Dr. Gregorios Mar Stephanos Episcopa the Chairman, Secretary, Treasurer and the members of Diocesan Council for their steady on-going care, to all parents for their continuous support and co-operation. As we continue the journey, lets earnestly pray for its all round development.
Administrator
Rev. Shaimon Elias